Get the things you need from here!
Build your DVD Collection @

Read previous issues of The Madness



Support The Madness! Shop from links on this site and you are helping to keep The Madness from going under... Thank you.

If you have any suggestions or would like to write an article for
The Madness
, whatever it may be, please send an email to
mail@ghmadsen.com.
This site is best viewed using Firefox.


A travelguide by The Madness



This website was lovingly crafted by Gard-Henning Madsen
Get a life!
This months sees the one year anniversary of The Madness. For a full year this site has provided the worlds sadest and loneliest people with a glimmer of hope, a ray of light and a meaning in their sad and miserable lives.
The Madness salutes you and thanks you for the invaluable contributions that (only) some of you have made! We only hope it gets better next year.
Despite having been available to the great public, only a handfull of dedicated and faithfull followers find their way onto this site once a month or so. You are truly a privileged bunch of misfits! One might even call you innovators!
You belong in the select group of only 2% who risk trying new things before they become accepted by the masses. Pat yourselves on the back!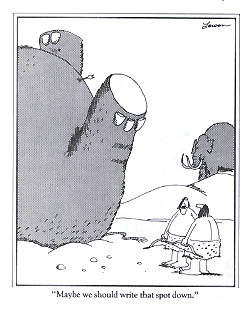 From all over the world, congratulations keep coming in! Here are a few of them:
A W. Bush writes: "If it hadn't been for The Madness i wouldn't know whats goin on in this world or even where it was at!"
A B. Gates writes: "Dang! I wish I'd thought of making a site like this instead of that silly program!"
A pope John P wrote: "Thank you. Finally I can rest in peace!
Due to the vast success of The Madness it has become necessary to relocate the editorial, shall we say, room. As the editor in chief and his live-in-partner packs up their bags and trades in the old appartment in a new, much much bigger one (with a view), so The Madness follows!
But fear not faithful reader! The Madness is not dead and will return with force from its new location! Keep watching the sky!
Yes! It is true! I, Mr. Madsen (pluss one) has purchased a new appartment, approximately 50 metres closer to the sun! We move in in June 06! Welcome one! Welcome all! Plenty of space and beds to go around! and a view too! Isn't it nice?? Whoopee!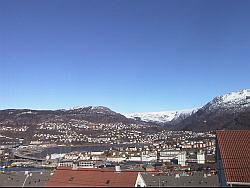 The name is Bag. Crap Bag!
We present to you the reader; A Day In The Life Of: Mr Bag.
Mr Bag is forty-three and lives in a one-bedroom, run-down apartment with his wife Regina Felangie. They have no kids and they both work for the cities sanitation department.
Every morning at 5 a.m. Regina and Crap get out of bed and start their day. They have econoflakes for breakfast. At
work they work side-by-side at the recycling line as they have done for twenty-five years. They enjoy working with each other so the day goes by without worries. At the end of the workday, Regina and Crap collect what they've managed to scrounge and go home to prepare their dinner. Every night they have a candlelit feast on discarded food. They talk and laugh together. Their evenings are spent huddling over a burning barrel, trying to heat one another. Mr Bag goes to bed happy. He has all he needs.
A real treat this month, dear reader! Mr. Gladstone has agreed to honour us with tales of places he has never been! Enjoy!