I appologise for leaving this one on for so long, but as no one bothered to answer until quite recently, I place the blame entirely in your hands!
This was an open puzzle and as such has no right or wrong answers. I present the suggestions put before me.
Carl Thomas suggested:
"Why Santa couldn`t make my wish come true this christmas..."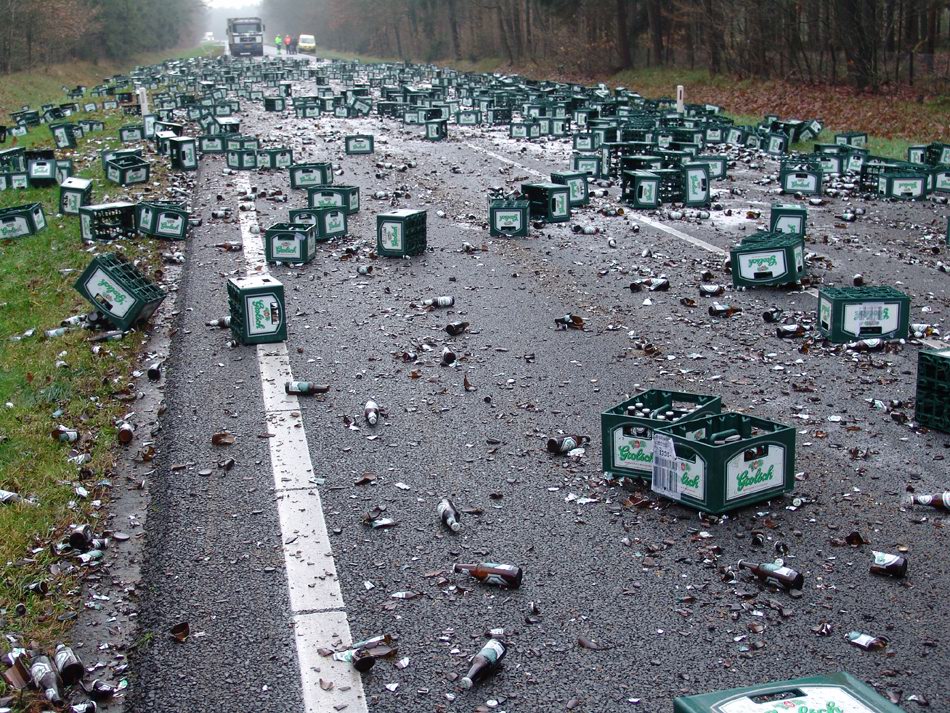 Anne simply suggested:
"Dagen derpå!" (The Morning After)
However, it is my dear friend Hooty McBoob who came up with two great suggestions and is this weeks winner! Congrats!
A crying shame.
or
The police believe they have some clues linking the incident to British soccer fans...